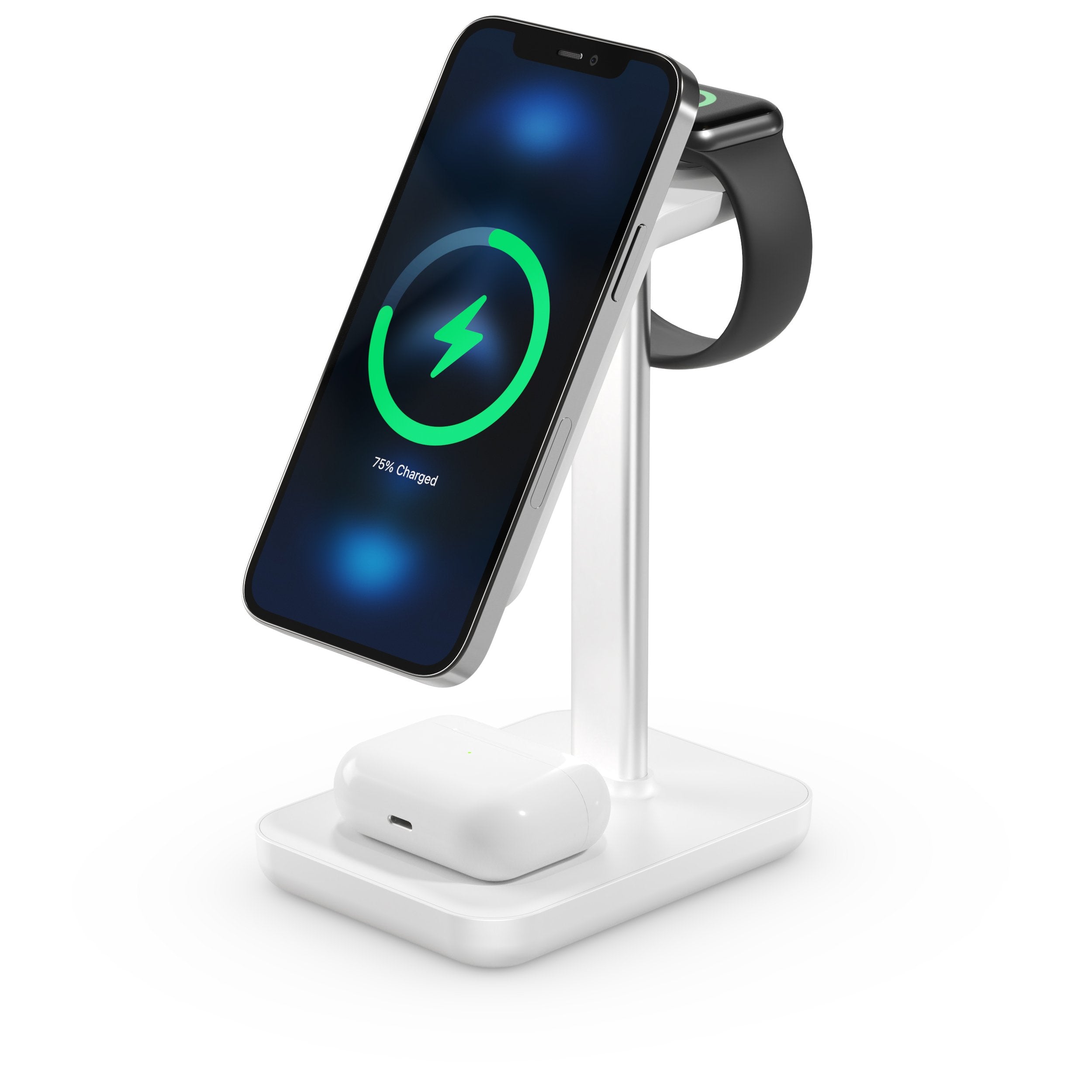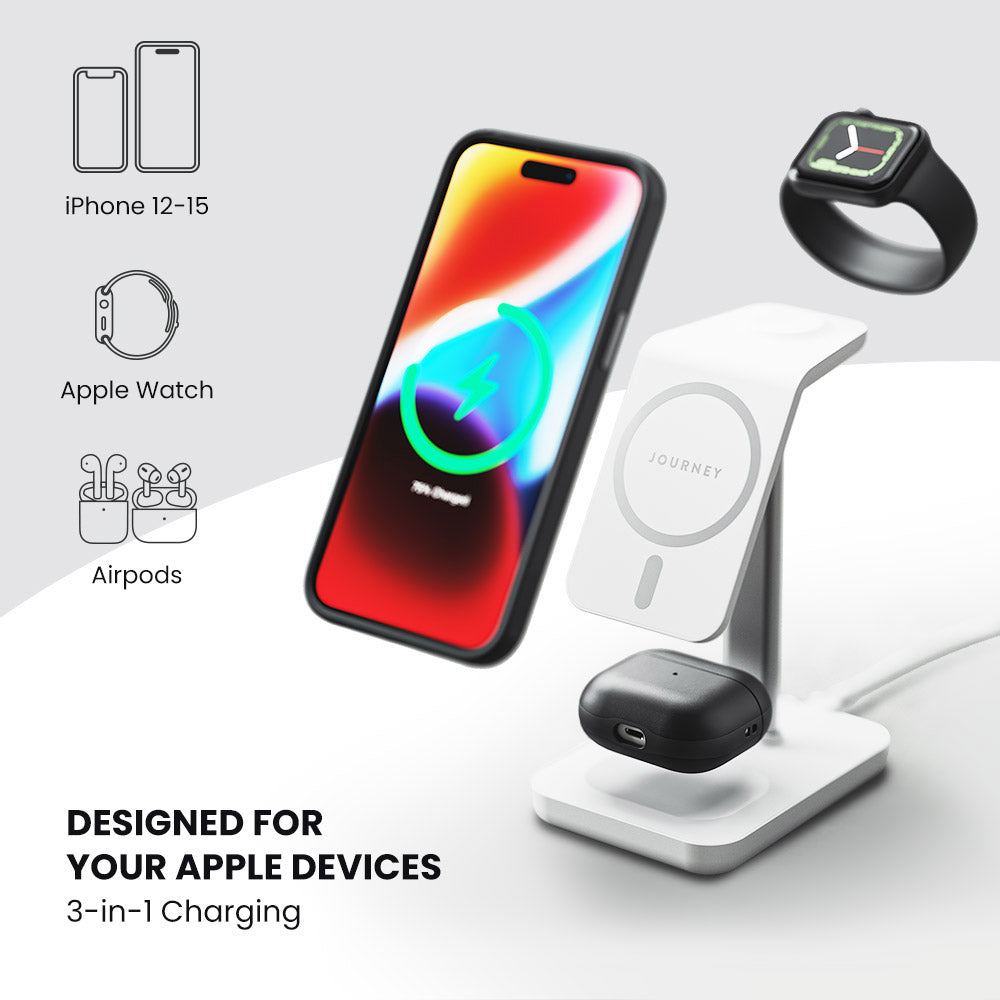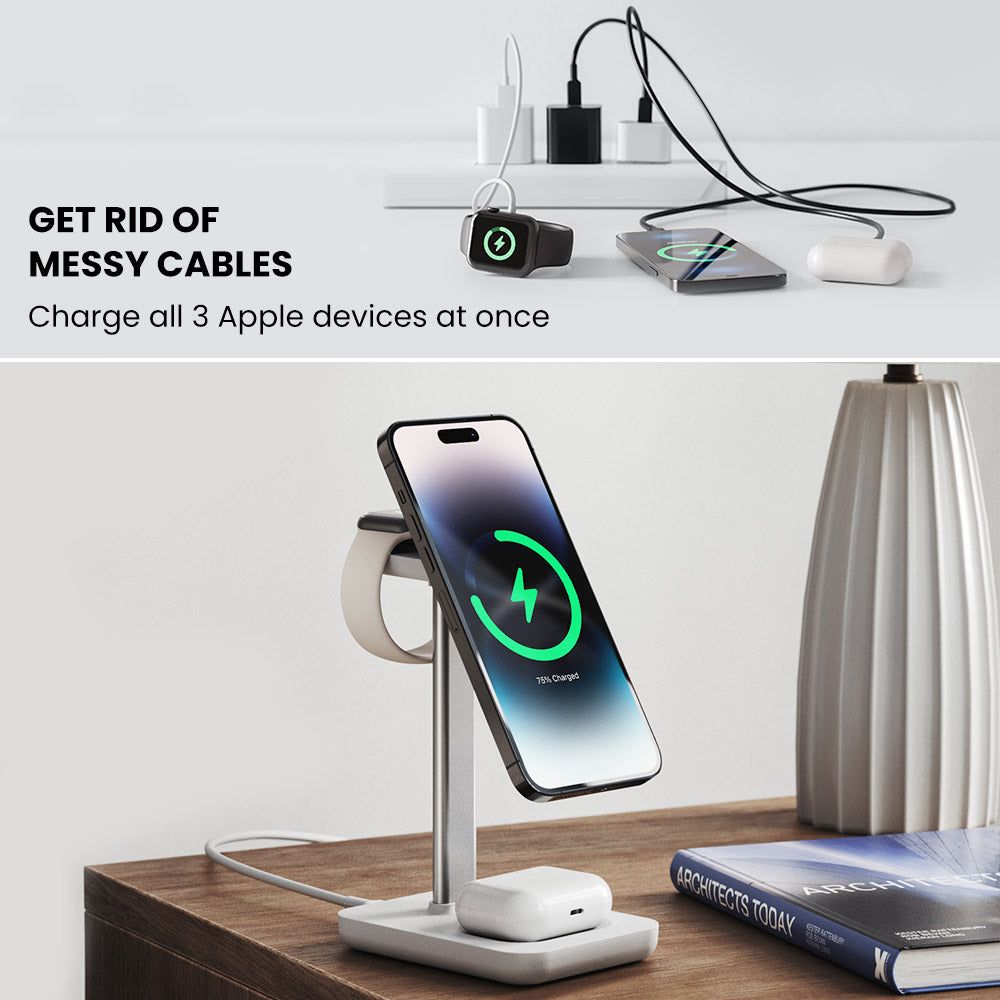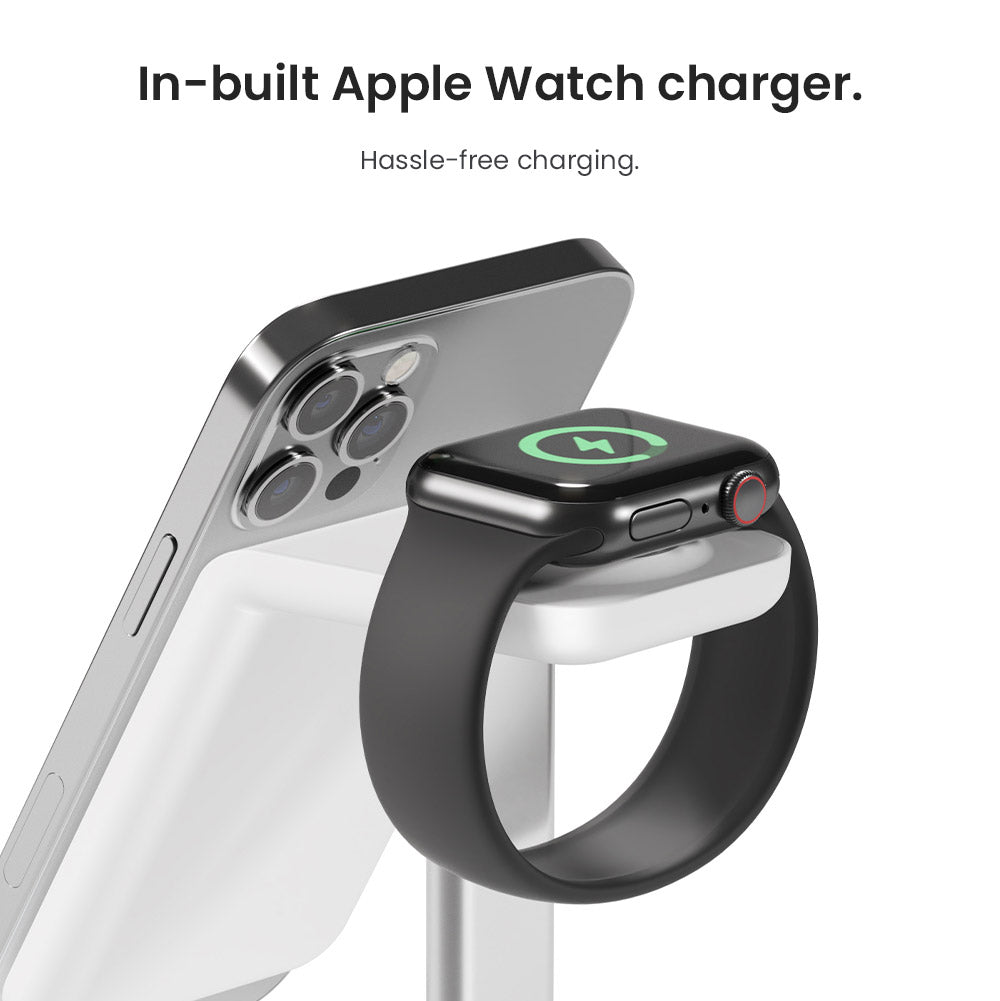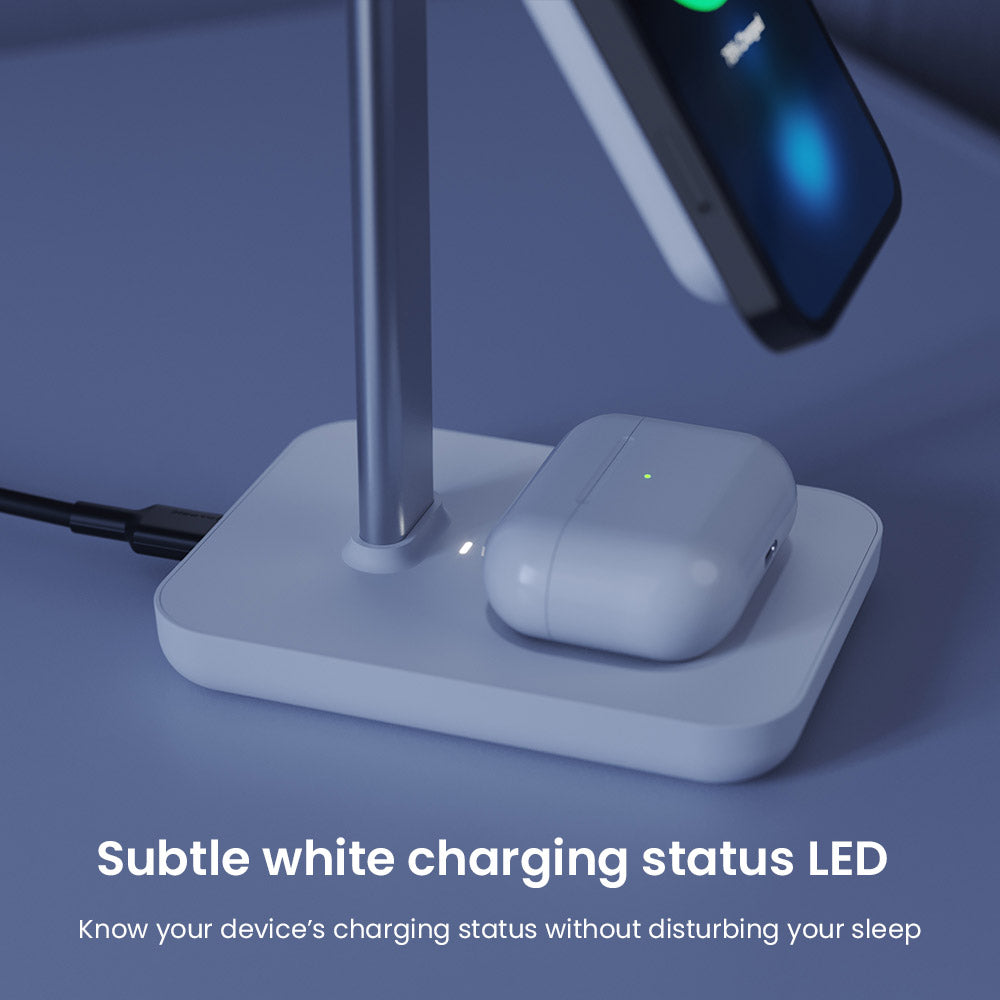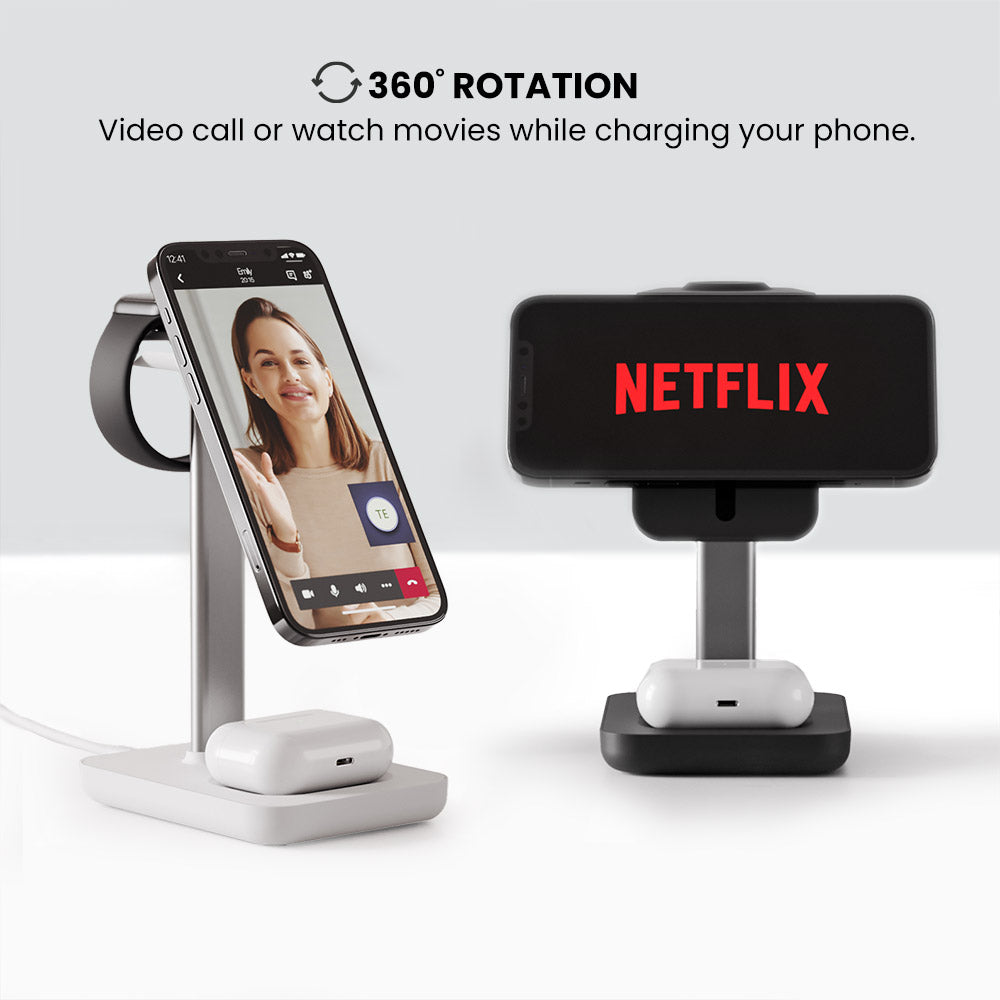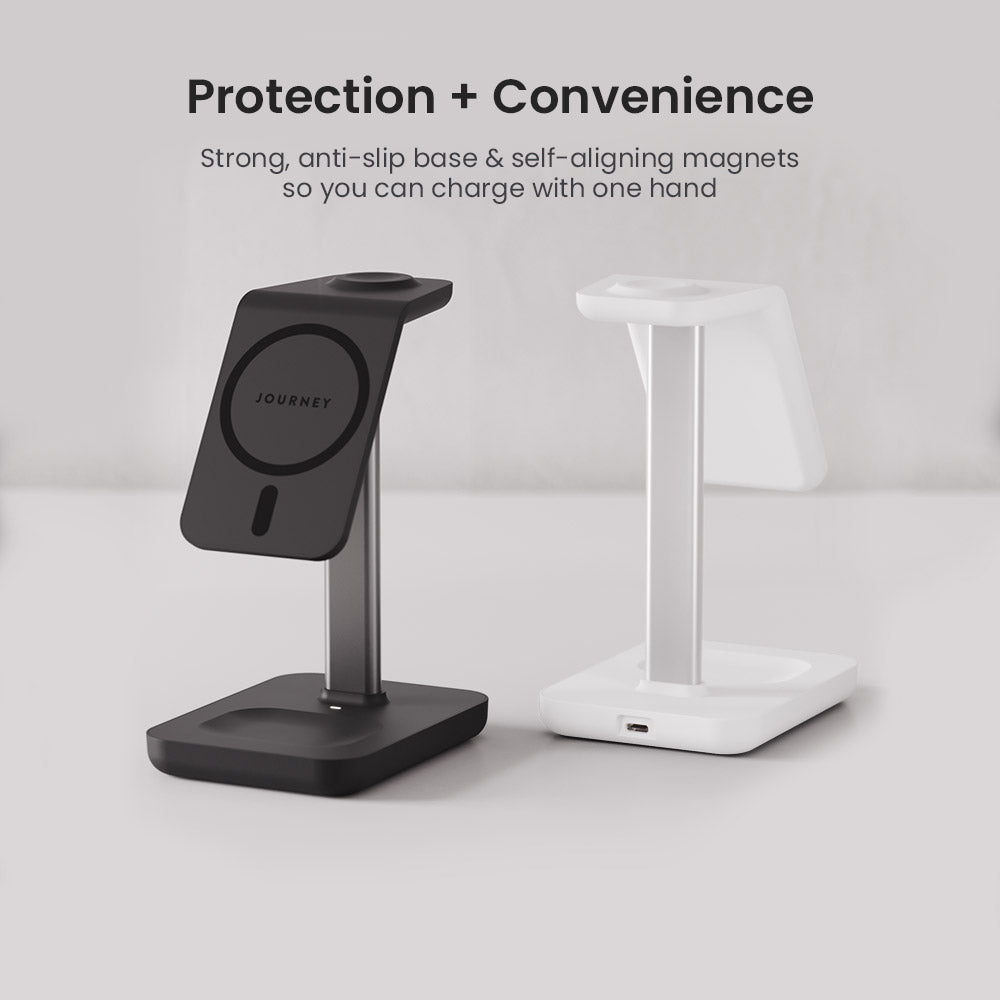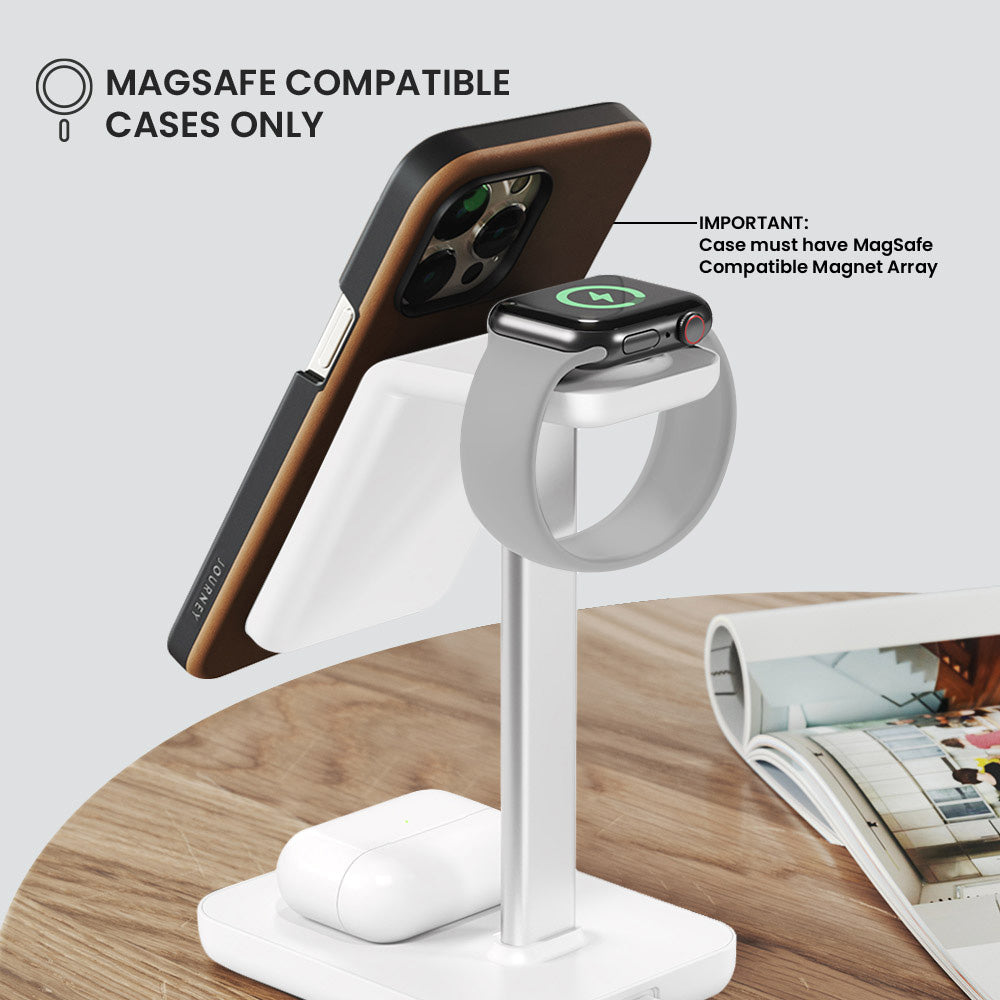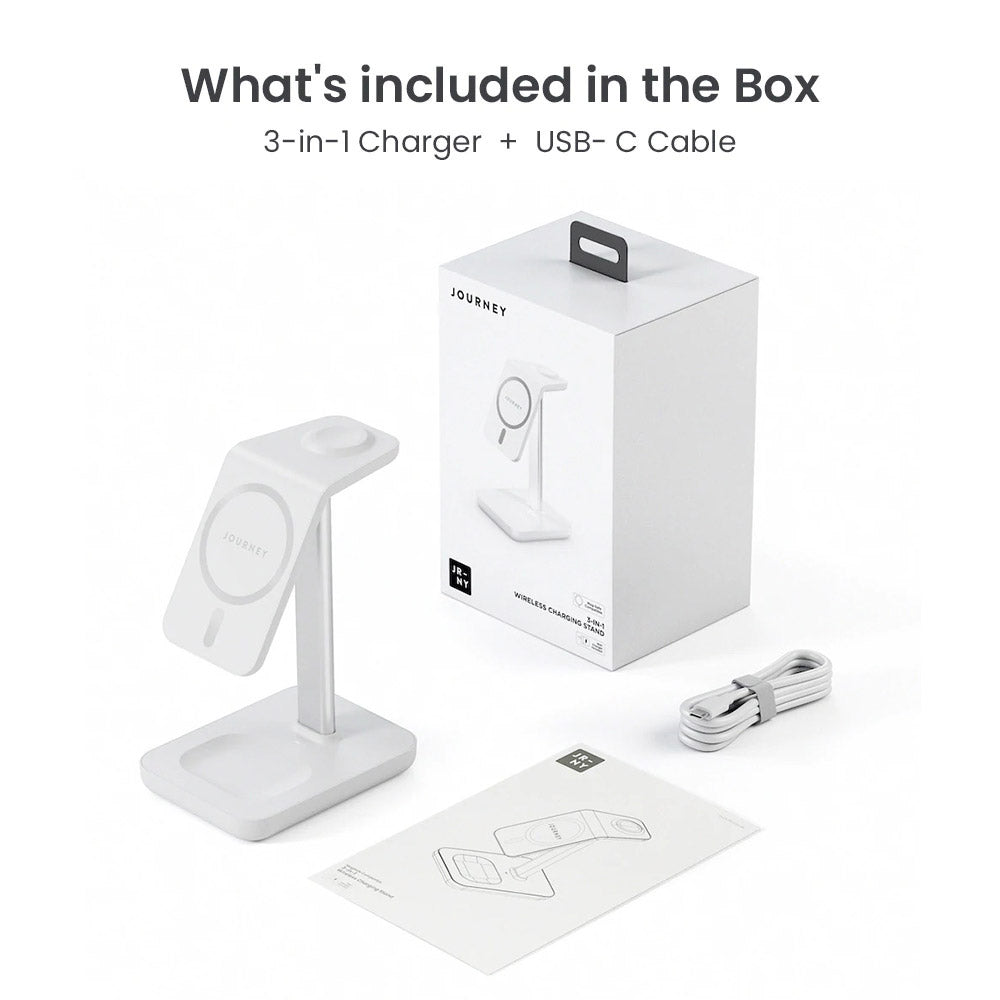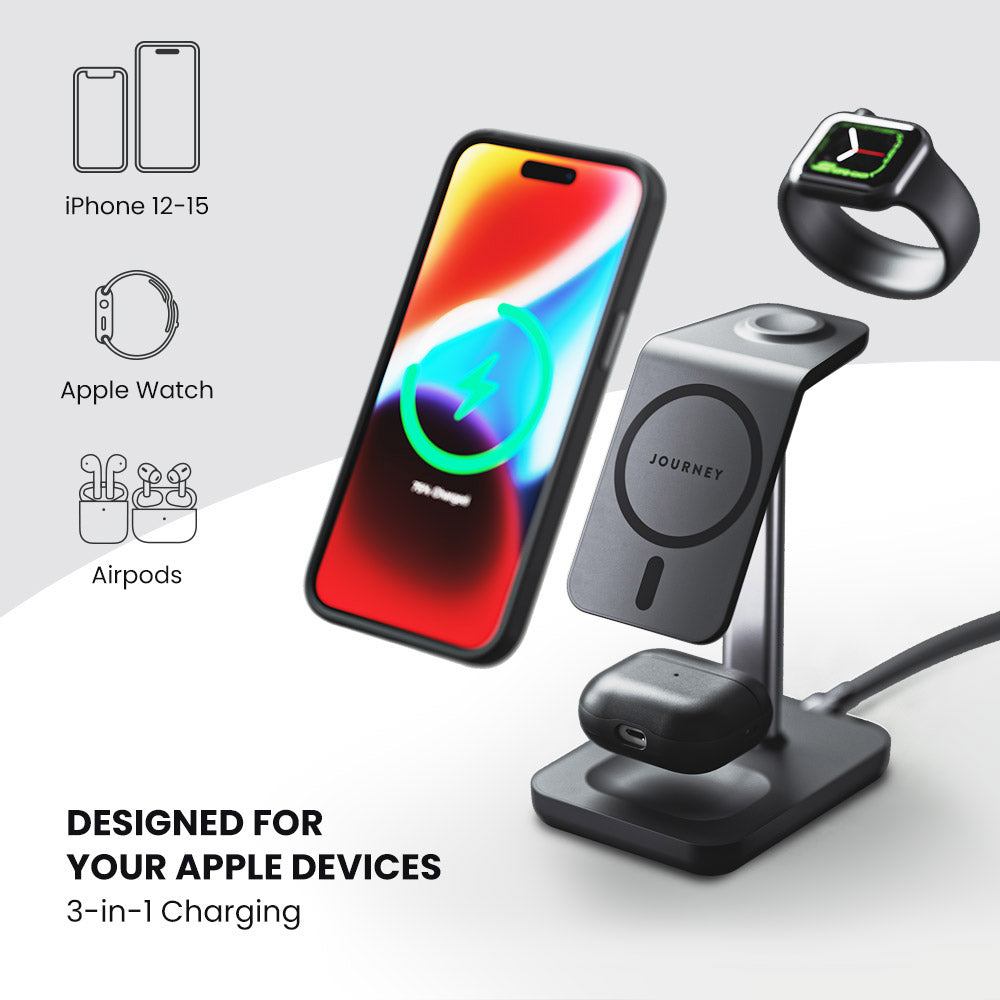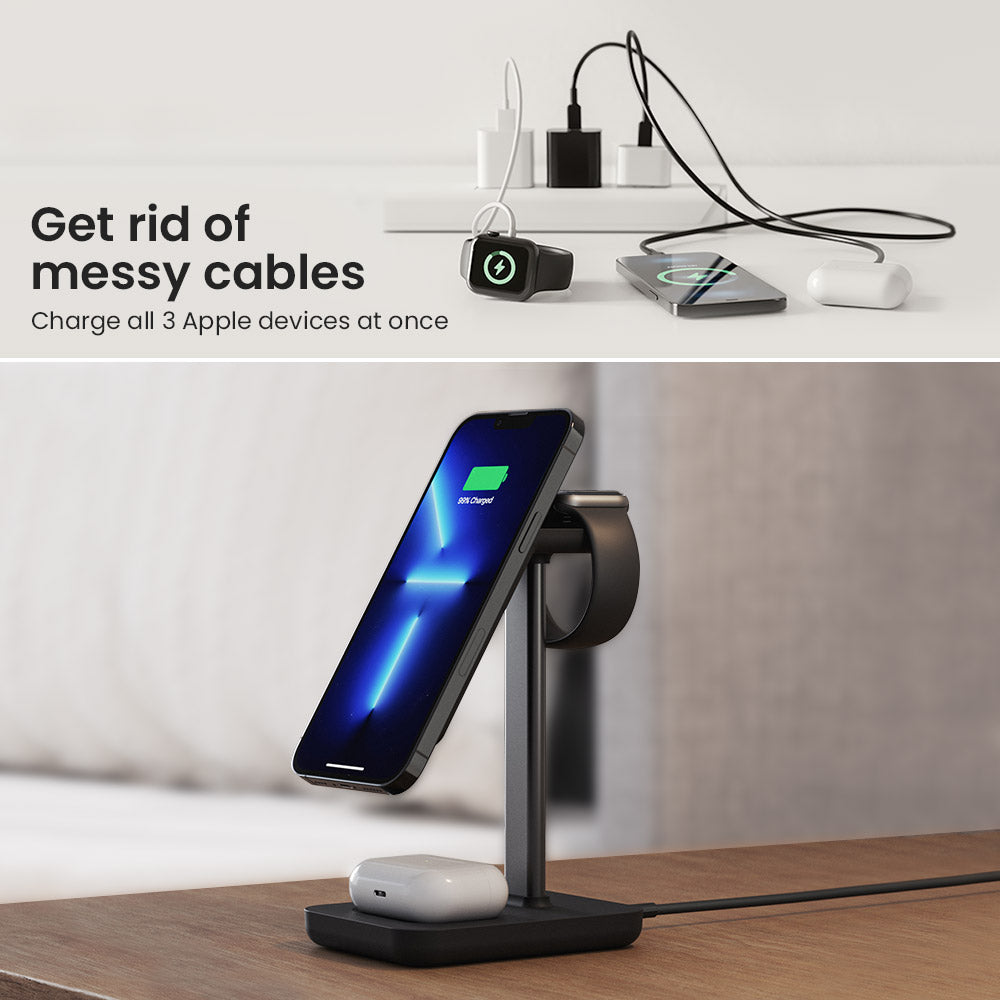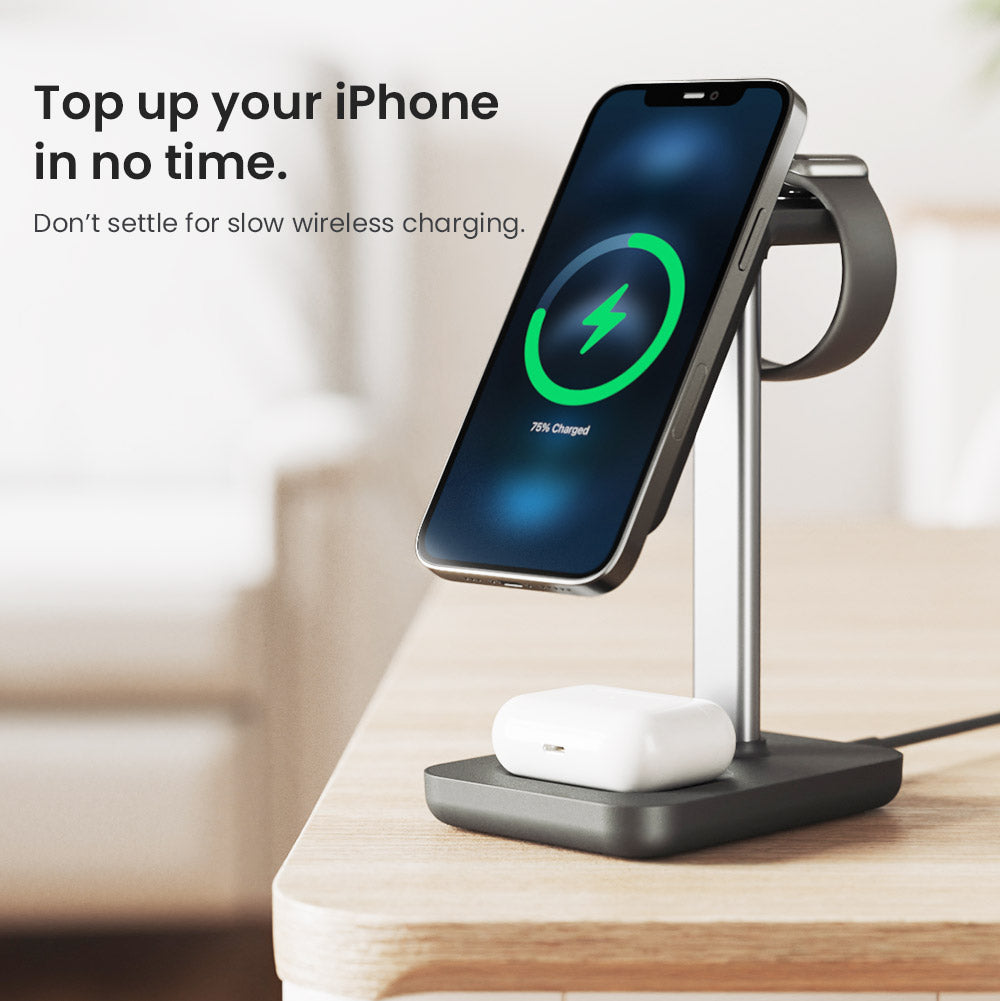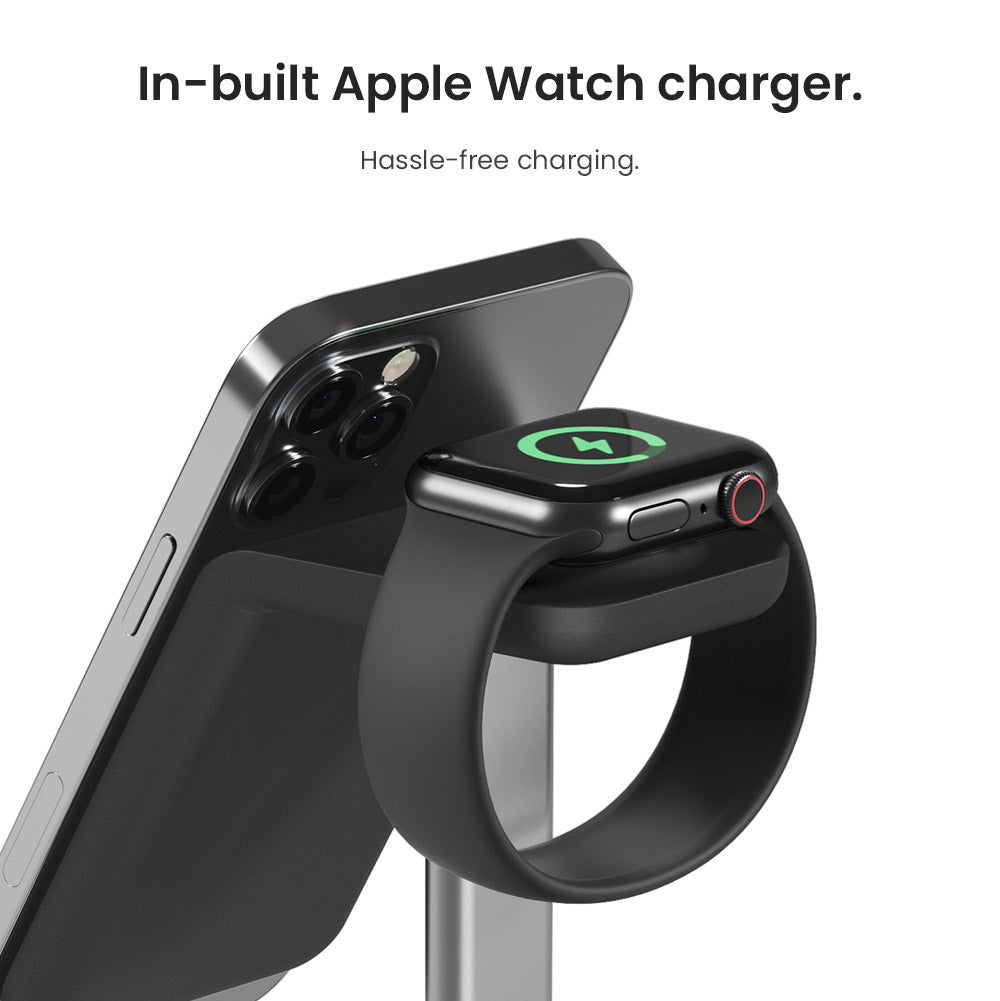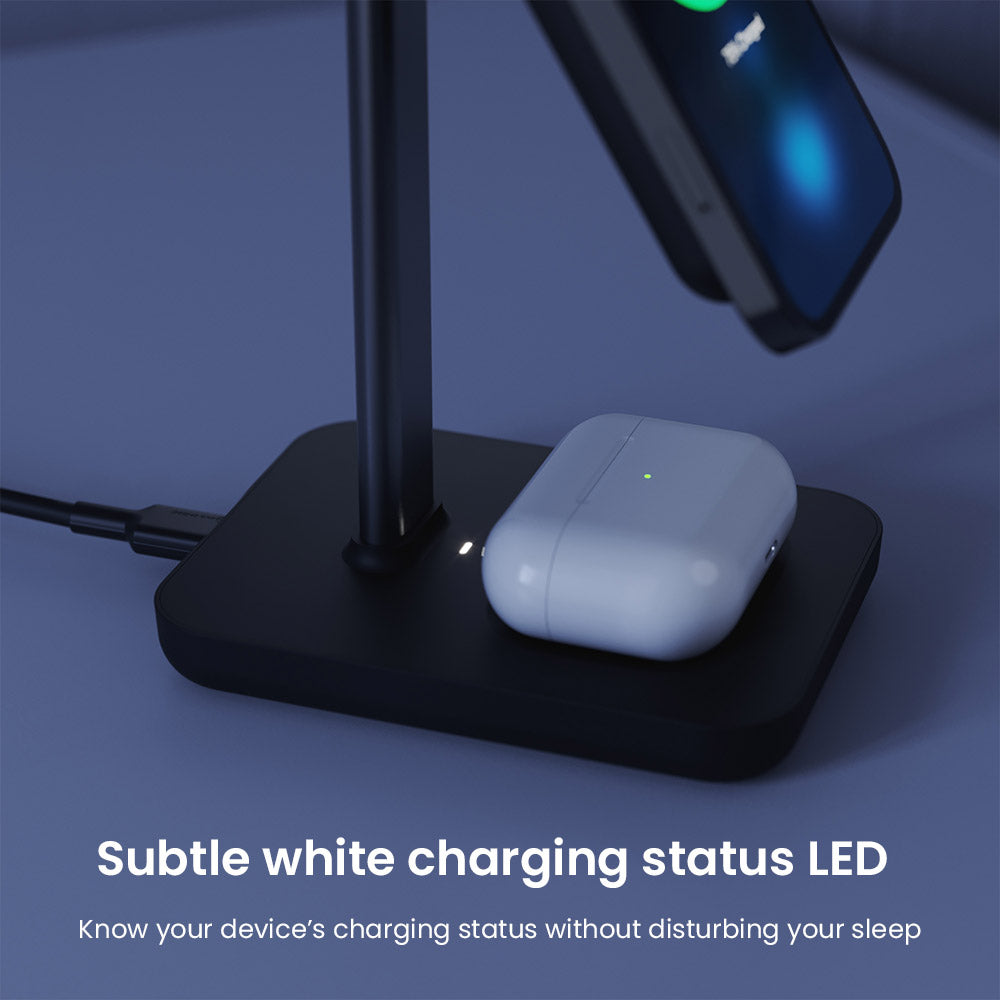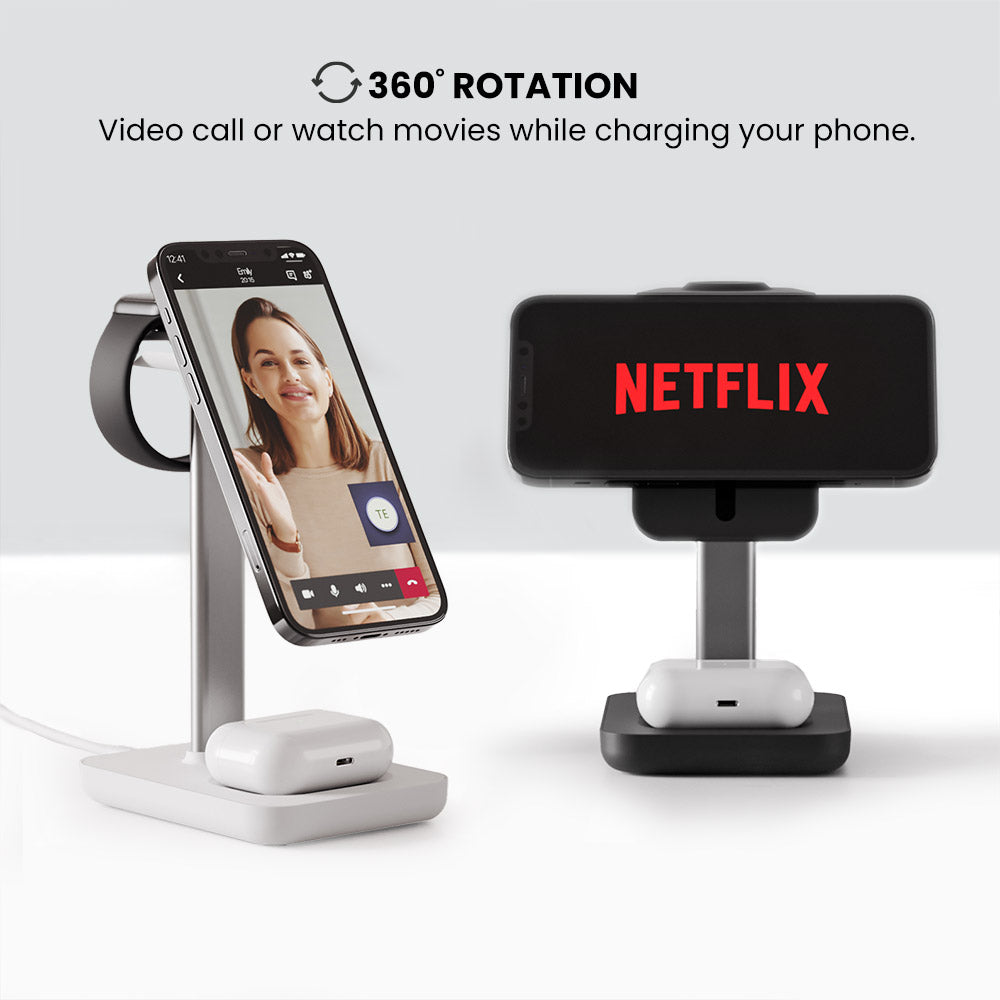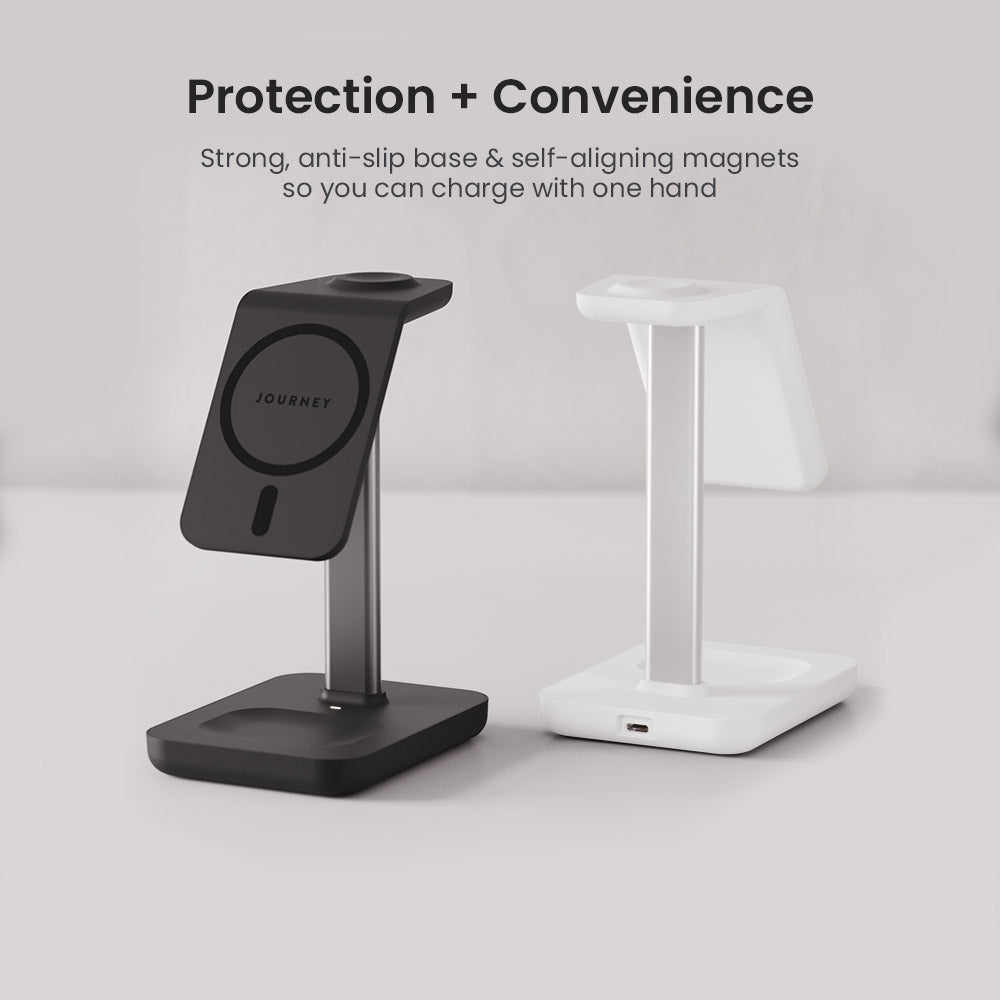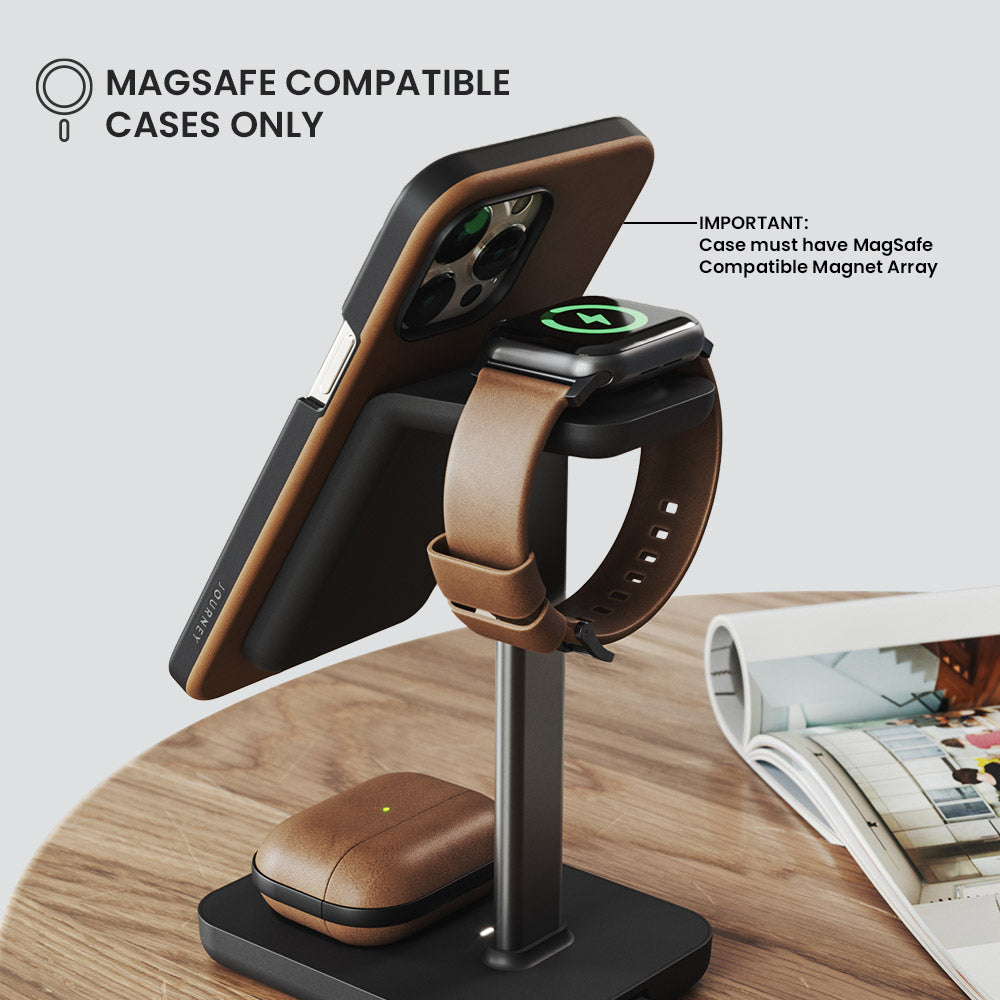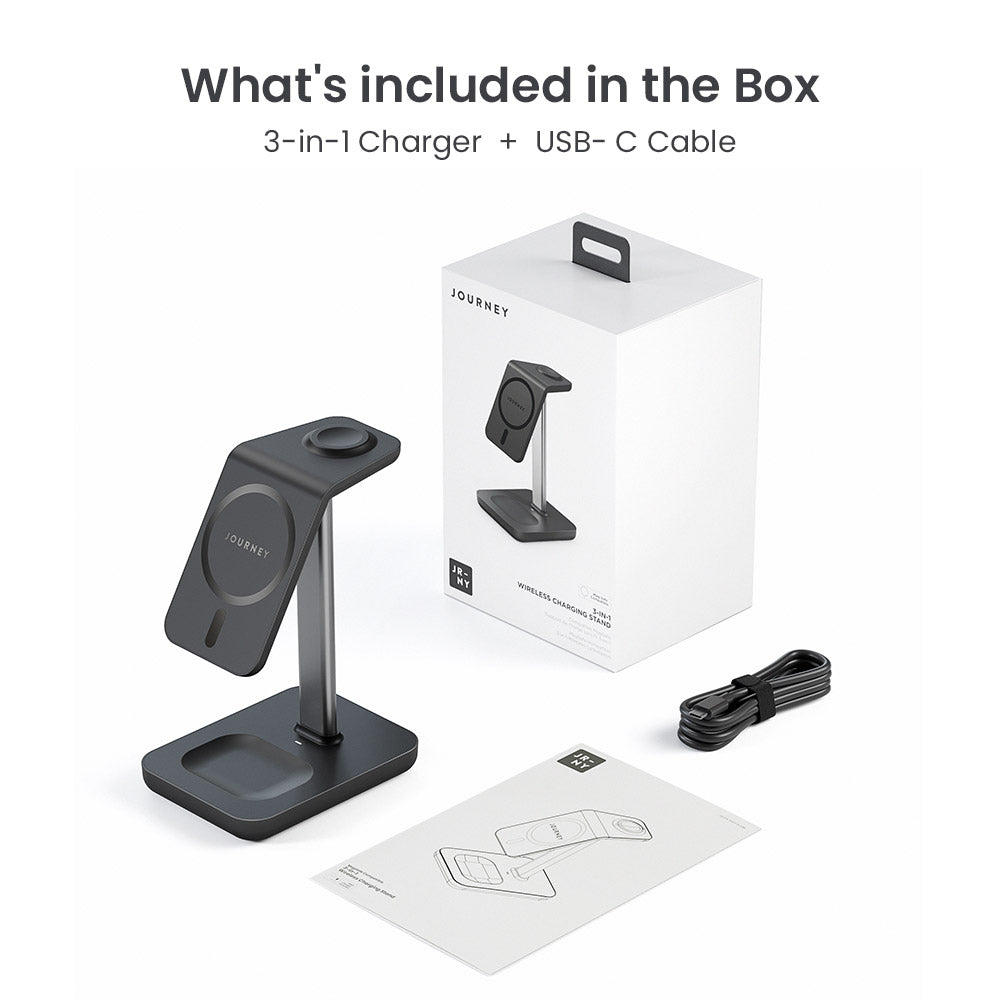 3 in 1 Wireless Charging Station
🎁 HOLIDAY SALE 20% OFF | USE CODE : HOLIDAY20
U.K. BASED
Express Shipping Nationwide
30 DAYS - FREE RETURNS
100% Money Back Guarantee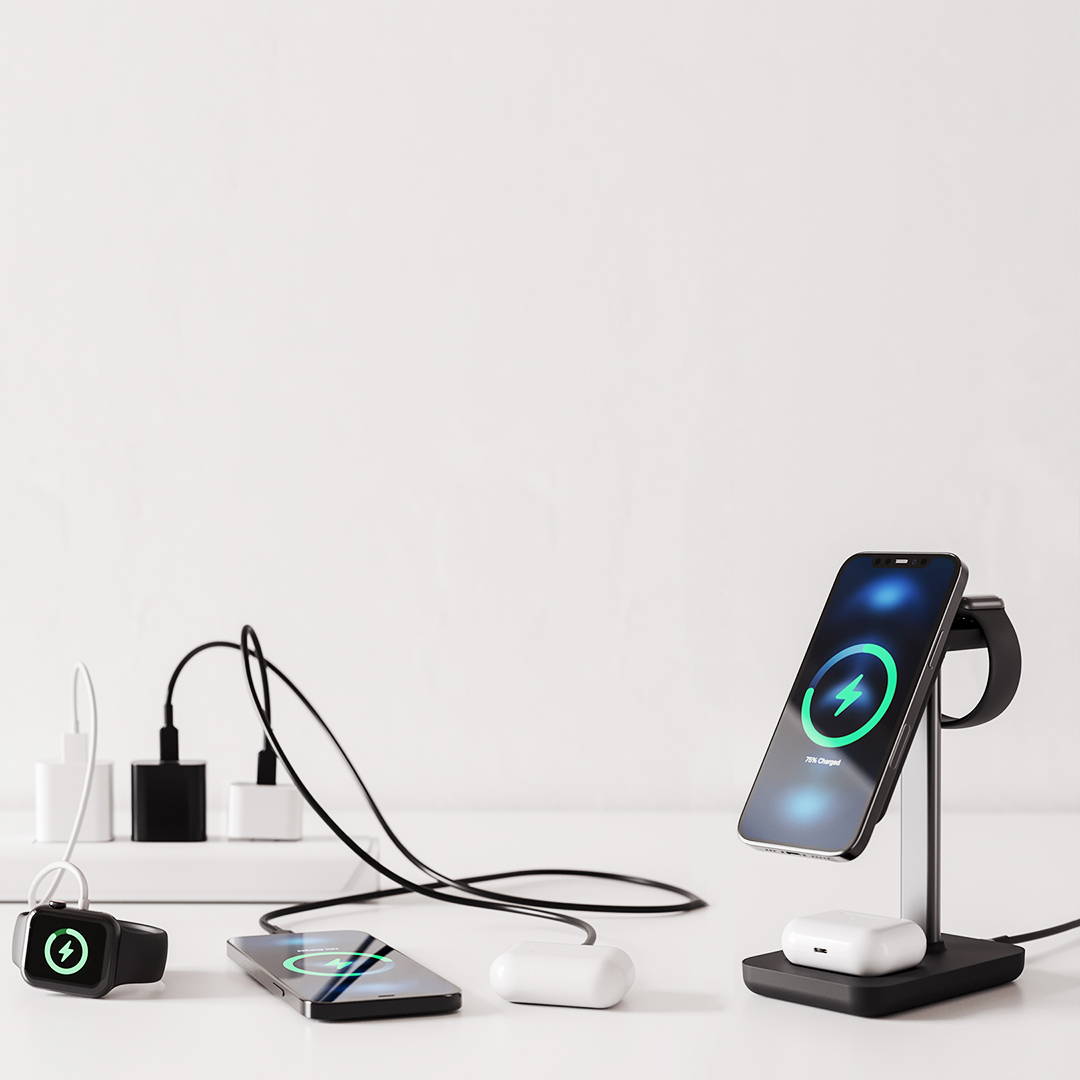 No more messy charging cables.
Quickly remove all the cords hanging around your nightstands, working desks, or living room end tables.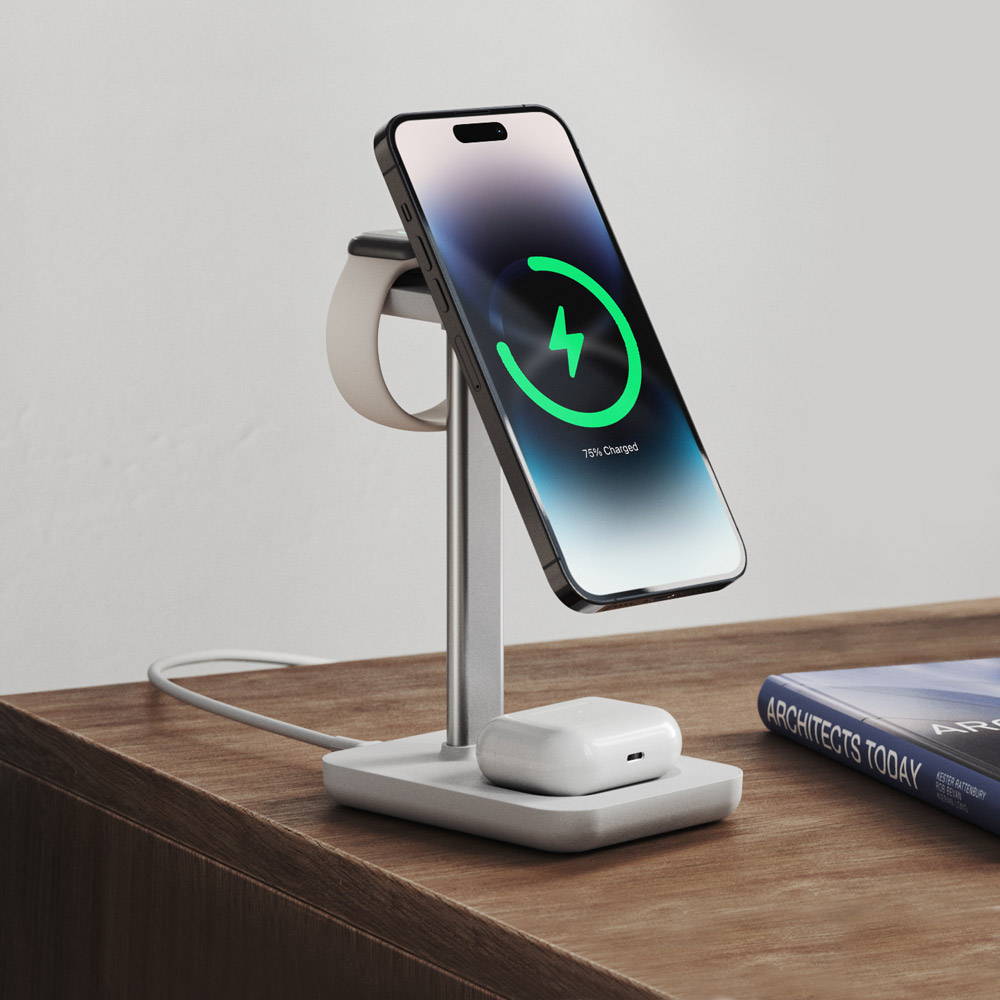 Charge 3 devices wirelessly.
Charge all three of your Apple devices, iPhone 12/13/14, Apple Watch & AirPods (Wireless Charging Enabled) together with Journey's 3-in-1 Wireless Charging Station.
Compatible with : iPhone 12 /13/14/15, Apple Watch (Series 3-9/SE/Ultra 1/2) and Airpods (All wireless charging enabled models)
In Built Apple Watch Charger.
Compatible Apple Watch models: Ultra 1/2, Series 3-9/SE.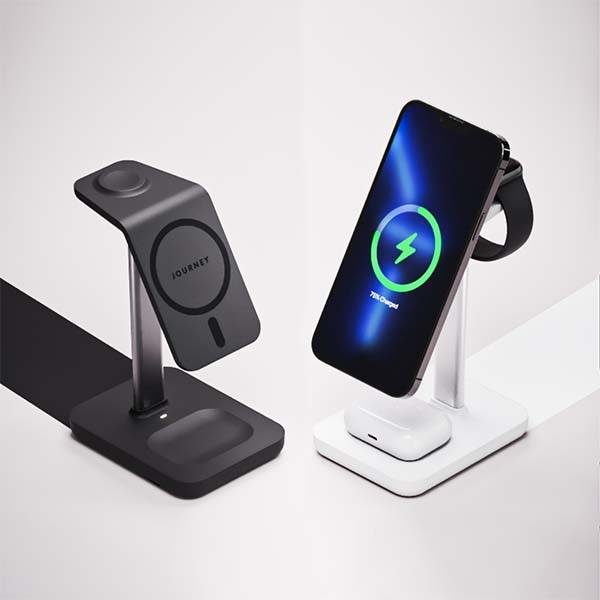 Keeps the battery healthy while charging fast.
With over-current, over-voltage and over-temperature protection the charger can prevent over-charging your device's battery. Our latest charging technology charges your phone 2x more efficiently than other chargers in the safest possibe way.
Designed for uninterrupted sleep.
Unlike other 3 in 1 chargers, we prioritise your experience more than anything else. The light is designed to face upward and just enough to let you know your items are being charged.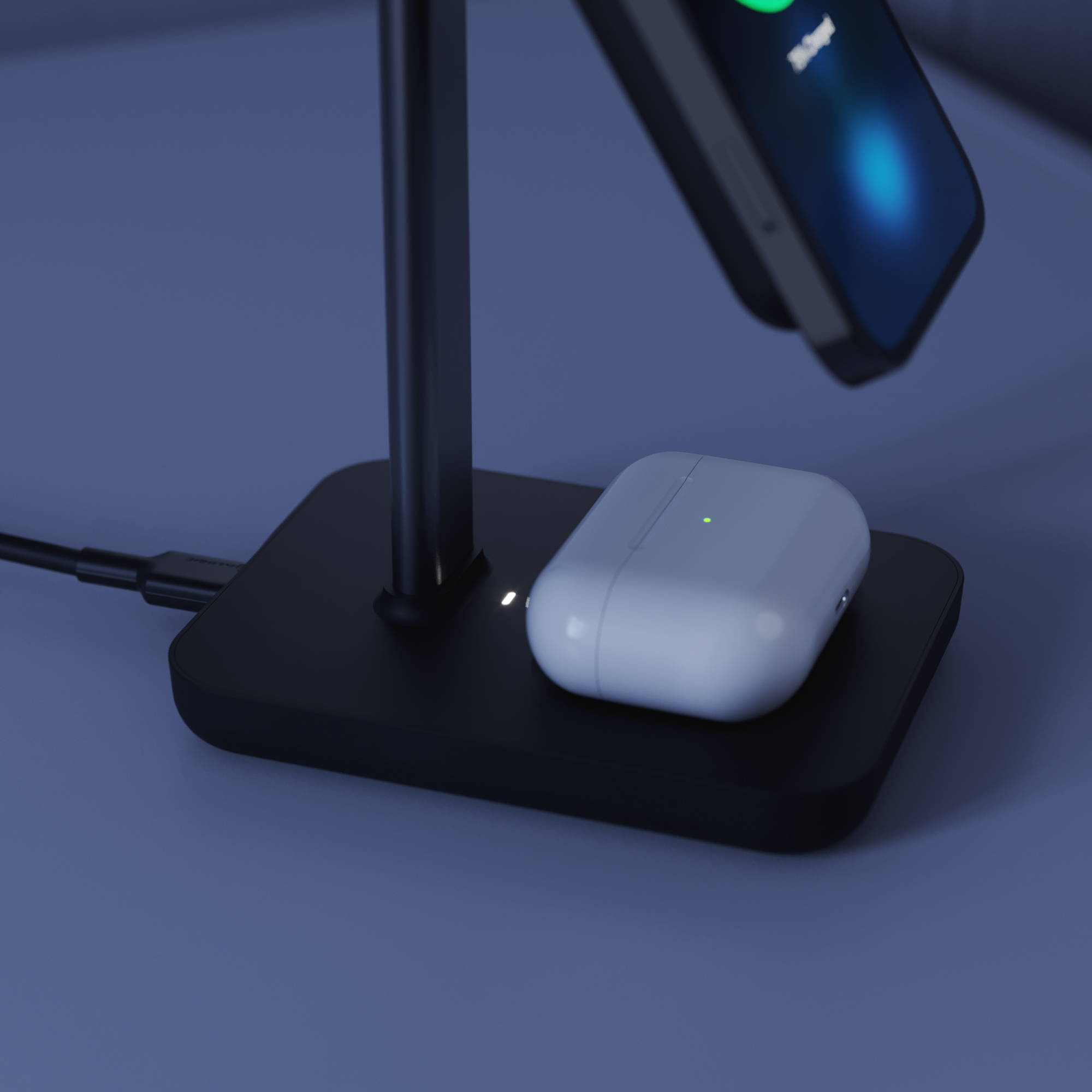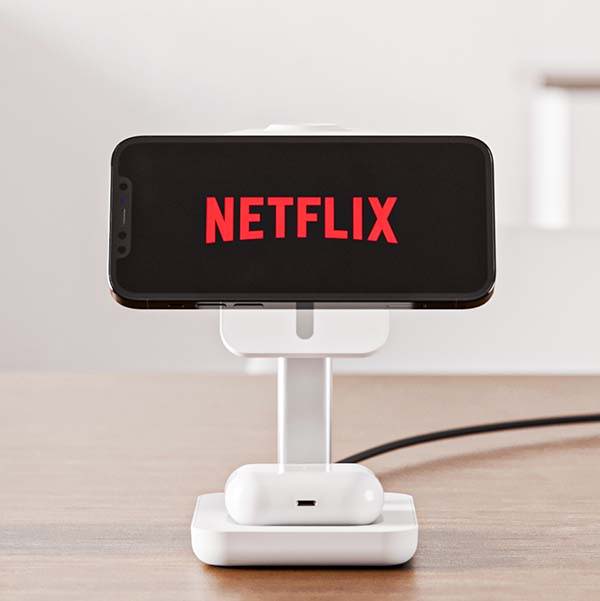 Snap it. Charge it. Enjoy it.
Use your phone the way you want with the MagSafe compatible iPhone charger, mount it at a slight angle for the best experience in both portrait and landscape modes.
Anti-slip design with strong base.
Put this charger anywhere you like - your desk, next to your bed, your living room etc and simply put all your Apple devices together!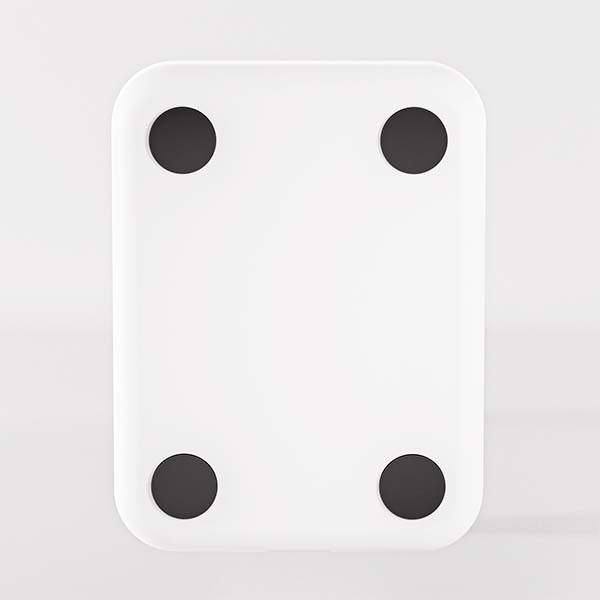 Step 1: Unbox the Charging Station
Step 2: Connect to a Power Source
Tech specs & compatibility
Tech Specs
Dimensions - 163.3mm (H) x 113.1mm (D) x 85.6mm (W)
MagSafe Compatible - Yes
Weight- 325 g
Compatibility
iPhone 15, 14, 13 & 12 series, Apple Watch Series 3-9, SE & Ultra 1/2, Airpod with wireless charging case & Airpod Pro
Cases: Magsafe compatible cases only !
Included in the box
3 in 1 Wireless Charging Station, USB-C Charging Cable, User Manual (Doesn't include wall charger)
Q: Does this work with Android phones?
A: No, this charger is especially made for MagSafe compatible devices (iPhone 15/14/13 or 12) and accessories and does not work with Android phones.
Q: Does it work well with all 3 devices being charged together?
A: It will work perfectly fine if you put all 3 devices on it. With the latest technology, it can fast charge all 3 items at the same time
Q: Does it work with a phone case?
A: Works with MagSafe compatible cases only !
Q: Will it work with iPhone 14?
A: Yes, it is designed to work perfectly with iPhone 12 series and above.
Q: Does the magnet have any side effect on my phone?
A: No, the latest smartphones and accessories are not affected by magnets and many smartphones like iPhone 15, 14, 13 & 12 have magnets inside them.
Q: I used some other 3-1 chargers before but the Apple Watch charging speed is pretty slowly. Will this be different?
A: This charger will charge your Apple Watch at a standard speed as an Apple charger so you can be rest assured about the charging speeds. (To be used with a wall charger with a minimum output of 18W for best performance.)
Q: Will it work with the latest Apple Watch series 9?
A: Yes, it works with Apple watch series 3-9, SE and Ultra 1/2.
Q: Can I use that with my AirPods Pro?
A: Yes, it works with the AirPods Pro and all other AirPods models which support wireless charging
Q: How bright is the light on the charger at night?
A: The design of the charger includes a small light indicator to let you know the charging status. The light is not obstructive and is most suitable for nighttime charging.
Q: I use a 15 Watt adapter to charge my phone, can I use the same adapter for this?
A: We recommend using an adapter with at least 18 Watts or above power for a seamless charging experience.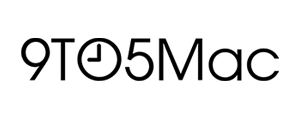 This product is rated 4.9 of 5.0 stars.
It has received 301 reviews.